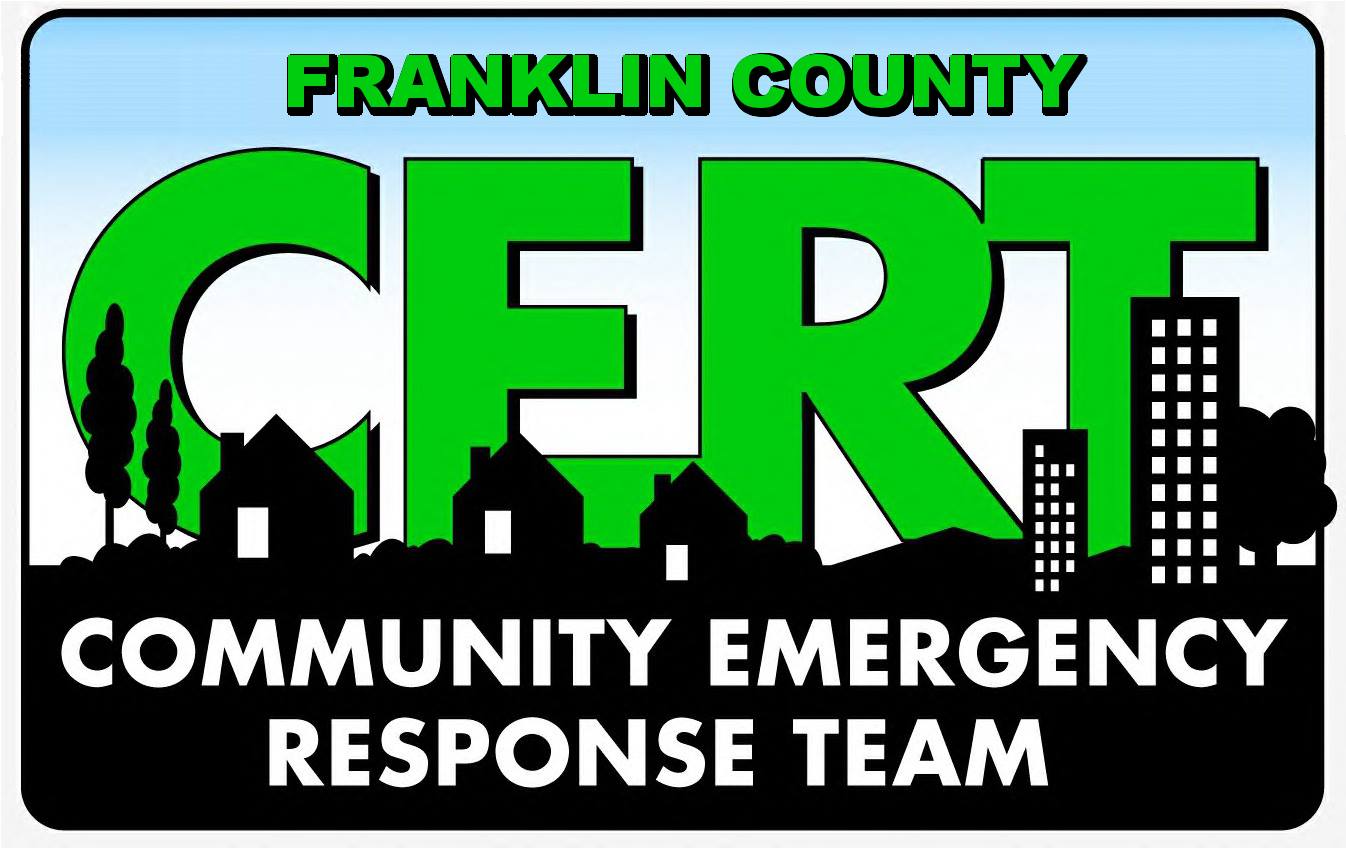 Franklin County Community Emergency Response Team
The CERT concept was developed and implemented by the Los Angeles City Fire Department in 1985. The Whittier Narrows earthquake in 1987 underscored the area-wide threat of a major disaster in California. Further, it confirmed the need for training civilians to meet their immediate needs. Since 1993 when this training was made available nationally by FEMA, communities in 28 states and Puerto Rico have conducted CERT training. FEMA supports CERT by conducting or sponsoring Train-the-Trainer and Program Manager courses for members of the fire, medical and emergency management community.
Franklin County Community Emergency Response Team is always looking for individuals who are willing to become a volunteer and assist our community in a time of a disaster. One of the benefits of being a CERT member is that this organization so very versatile. Franklin County Emergency Management uses CERT volunteers for festival events, EOC activation, and emergency
operations. New members are taken through basic training and are then offered additional training in their areas of interest and EOC operations. Members assists in a variety of tasks, such as unloading supplies, search and rescues, answering phones, and much more. Our community members have a wealth of experience, training,
and talents. CERT needs
members like you.
If you would be interested in becoming a CERT member or you just want more information please contact Jennifer Daniels at

jenniferd

@franklincountyflorida.com